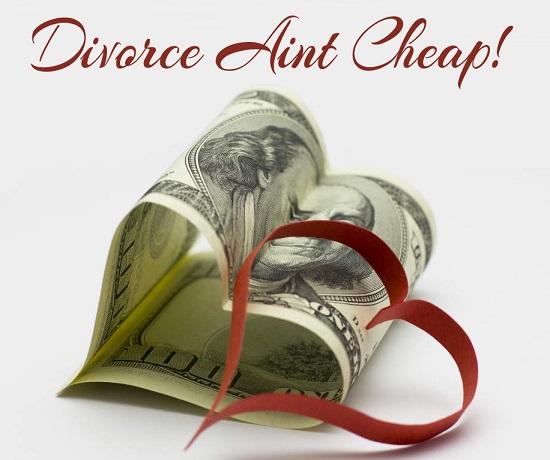 Where do I start with this one?!? A couple years ago while going thru a divorce, I was overwhelmed financially and came up with a fabulous idea for a sale: "Divorce Ain't Cheap!" I thought it was brilliant, humorous and definitely the truth! When I presented it to the office the feedback was basically I'm crazy! Yeah well I already know that!

A year ago I was awarded 100% ownership of Smile4u Inc, moved it to Arizona and was given 24 months to pay for it. Wow – what kind of woman makes that kind of money!?! So I have spent the past 17 months busting my ass to make payments and it seems that every month we somehow manage to make it.



You may see me struggle but you won't see me fall.
- Joyce Alcantara


Someone said to me as they left my home a few months ago, "May you prosper." They had seen my struggles and left me with a sincere blessing. I've never prayed for prosperity before. I usually focus on things like peace and mental happiness but it struck a chord in me so I started.

I really believe that positive energy flows to positive energy. I believe that if you really want something you should write it, say it, be it, do it…you get it, focus on it! Writing my goals down is the biggest thing I've done over the years so I wrote several goals and taped it up beside my desk so I see it many times a day!

About two months ago I wrote the biggest one on the office board: DREAM BIG Payoff Smile4u By Year End 2015! That would pay it off 8 months early and I struggle every month to make that whopper payment. But I can do it! I want to be free from the burden and be able to explore Earth with a clear mind.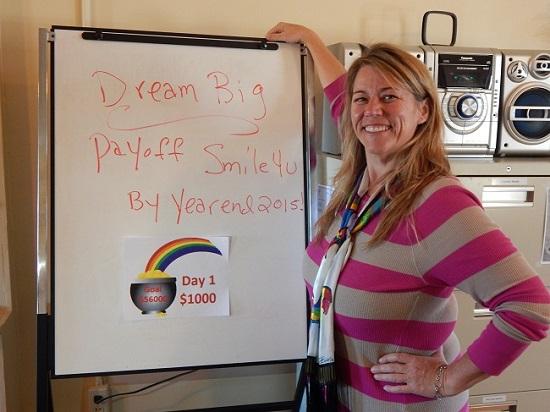 Divorce isn't cheap and dang it I am not going to give up! So I'm willing to give you a heck of deal on a piece of land. I have about 6 weeks to hit this goal. My daughter Amber pointed out that if we sold everything on our website that we have for sale we would have over $200,000. I told her and I'm only looking for $56,000 so we got plenty of room for making deals!

SO I'M ASKING FOR YOUR BUSINESS!
I need $56,000 in 6 weeks
and I'm ready to talk deals!

Make me an offer I can't refuse! Let's do it! Let's get this land sold! I will post an update weekly and let you know if my dreams come true! Char the Explorer : )
---

In 2001, I started a dream to invest in land. Never did I imagine the adventures or the success I would have! Wow, it's been amazing! I have learned so much about land, government, zoning, and more. But most of all, I have learned about the people who have a real interest in the land we sell... my customers!

The majority of my customers are people who have a strong desire to one day have a piece of land to call their own. It's the American Dream! They want a place to get away from the city, a place to grow a tree or a garden, a place to call home. Many of you have shared your dreams with me and they are an inspiration!

Many of those dreams have common elements. We have seen a big move to live simply! Words like off-grid, solar, rural, eco-friendly, domes, yurts, earth ships, and even straw-bale houses come up regularly in our conversations. Many want a place to ride horses and grow vegetables in peace and quiet. The rest of my conversations are split between those looking to invest in real estate and the rugged outdoors men looking for that perfect spot, close to their favorite hunting grounds or fishing hole!

The people, cultures, food, cowboys, history, hunters, fishermen, and wild animals I see as I explore these lands leave me smiling! Thank you for all of the compliments we have received, but most of all for your business! Your business has been and always will be greatly appreciated! I extend a big thank you to our customers, I couldn't have done it without you!

Sincerely,
Char the Explorer : )


"Honesty and integrity in everything we do. Our business is based on hard, honest research by knowledgeable people."
---