GET BETTER SOON BUDDY SALE!

TAKE 10% OFF THE CASH PRICE ON SEVERAL PROPERTIES
AND $50 OFF DOC PREP FEES ON ALL PROPERTIES
CASH OR FINANCING THRU MARCH 8, 2015!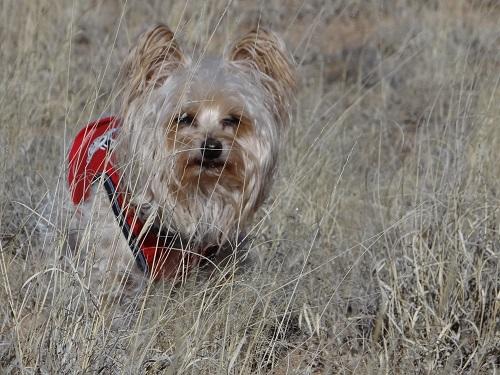 We came up with all sorts of reasons to have a sale in honor of Buddy. It actually started with several customers commenting to me over the past couple months about where's Buddy lately? How come he hasn't been exploring land with you? Unfortunately he doesn't get to go to Nevada much because that can be a few days of bumpy driving and he'd be a pancake under a suitcase in the back seat by the time we were done! But he does get to go to Colorado and New Mexico and will soon be starring in 37 lots I just bought in Rio Rancho, New Mexico! Dang he looked good that day too, handsome little stud!

Here is a sneak preview of our fearless mascot helping me explore Rio Rancho at the end of January! Notice the Rio Rancho map he was reading and the property he marked for me. Amber will tell me that it's not proper that I show Buddy "marking it!" It really was pretty the way he blended into the blonde landscape though! He was a tired man at the end of the day with his tongue sticking out! He lost all his front teeth several years ago in a fight over a dog bone and the older he gets the more his tongue sticks out! Still good looking none the less!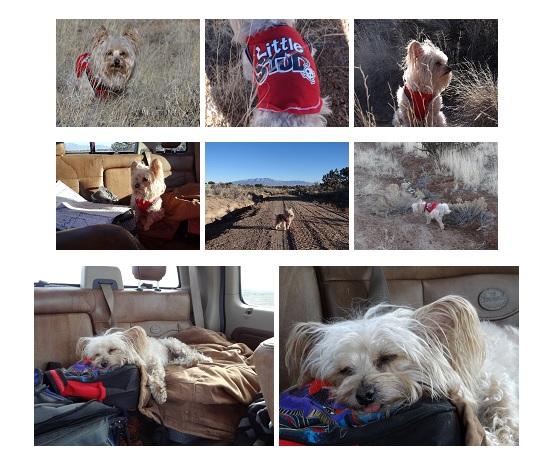 Then right before Valentine's Day he got really sick and was in a lot of pain in his belly. I took him to a local vet out where I live on a Friday night and got to be the vets assistant and helped sedate him and watched her put a tube down his throat to drain…ok enough details huh! I took him home and spent the night checking on him to make sure he was alive.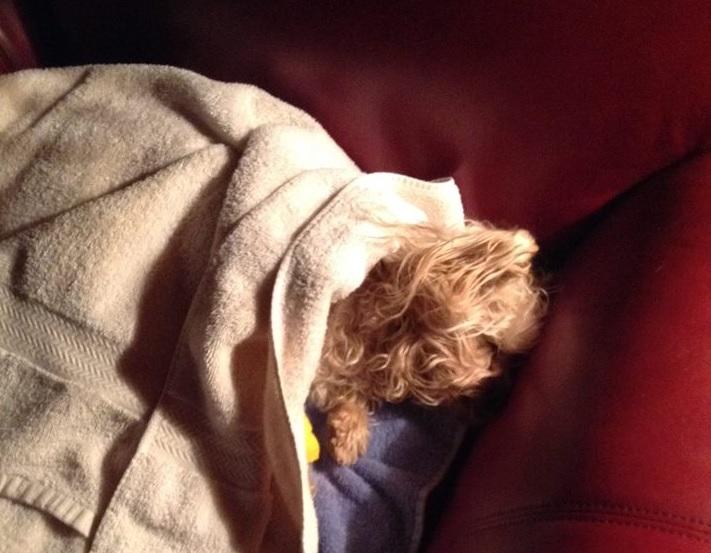 But he was miraculously well enough to go for a 6 hour ATV ride in Moab, Utah the next day on Valentine's Day! Notice the little yellow bandage from his IV. He was on some good pain medicine though and slept most of the ride, getting out to mark things as necessary. He wasn't digging having to pose in front of the Colorado River for me though!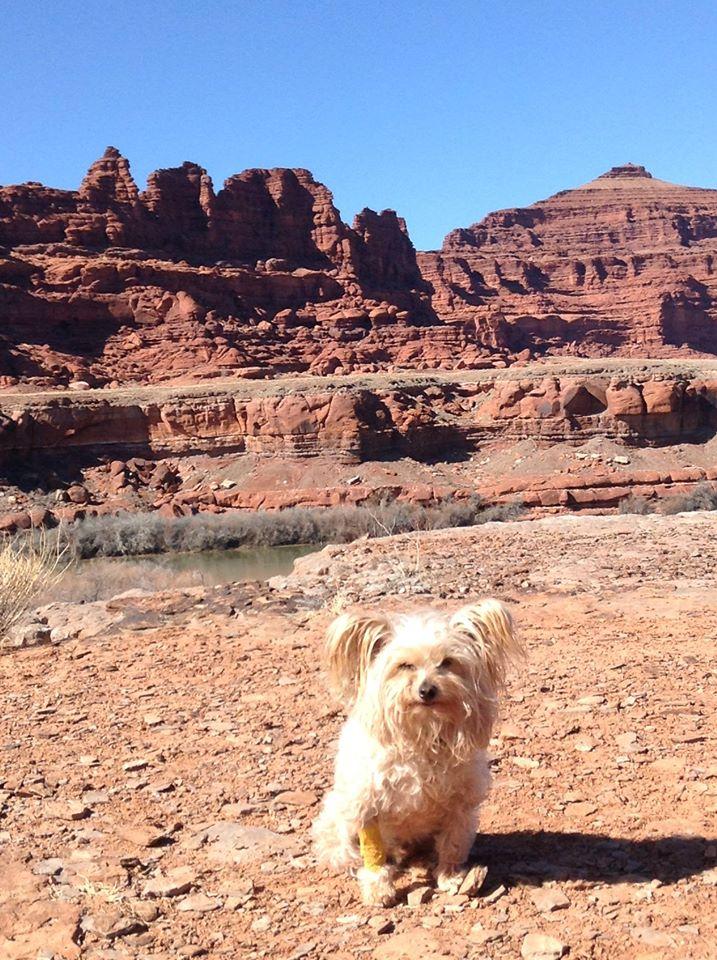 He's still healing two weeks later and is on his second round of antibiotics. I am left staring at the photo wondering what's more gorgeous…Moab, Utah or Buddy! I did fall in love with Buddy first though and Moab will have to take second place for now on most romantic things to do on Valentine's Day!

We had a brain storming session earlier this week since it is time to change up the website, come up with something new and came up with a few sales ideas focusing on Buddy. I suggested we could use the photo of the yellow bandage on the leg to gain sympathy and we came up with a few brilliant ideas:



WE NEED HELP PAYING FOR BUDDY'S VET BILLS!
HELP BUDDY FUND!
SEND MONEY ASAP – URGENT – LITTLE TIME LEFT!
VET BILLS AINT CHEAP!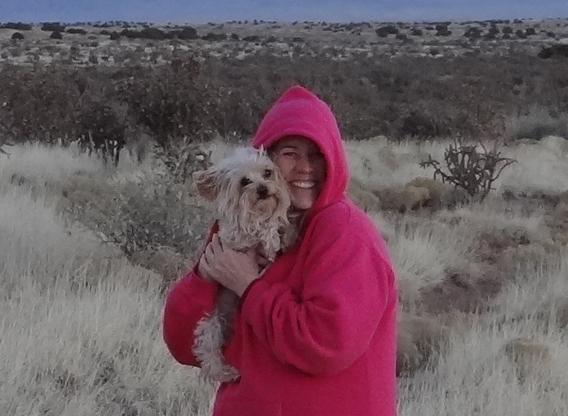 THE CATCH: YOU NEED TO SEND GOOD VIBES BUDDY'S WAY FOR A SPEEDY FULL RECOVERY!
GO LITTLE MAN!
---

In 2001, I started a dream to invest in land. Never did I imagine the adventures or the success I would have! Wow, it's been amazing! I have learned so much about land, government, zoning, and more. But most of all, I have learned about the people who have a real interest in the land we sell... my customers!

The majority of my customers are people who have a strong desire to one day have a piece of land to call their own. It's the American Dream! They want a place to get away from the city, a place to grow a tree or a garden, a place to call home. Many of you have shared your dreams with me and they are an inspiration!

Many of those dreams have common elements. We have seen a big move to live simply! Words like off-grid, solar, rural, eco-friendly, domes, yurts, earth ships, and even straw-bale houses come up regularly in our conversations. Many want a place to ride horses and grow vegetables in peace and quiet. The rest of my conversations are split between those looking to invest in real estate and the rugged outdoors men looking for that perfect spot, close to their favorite hunting grounds or fishing hole!

The people, cultures, food, cowboys, history, hunters, fishermen, and wild animals I see as I explore these lands leave me smiling! Thank you for all of the compliments we have received, but most of all for your business! Your business has been and always will be greatly appreciated! I extend a big thank you to our customers, I couldn't have done it without you!

Sincerely,
Char the Explorer : )


"Honesty and integrity in everything we do. Our business is based on hard, honest research by knowledgeable people."
---