WE GOT THIS!!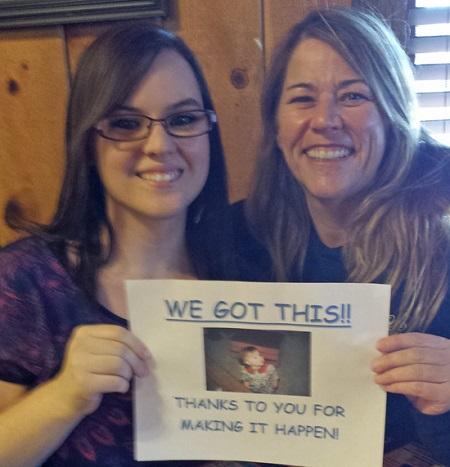 THANKS TO YOU FOR
MAKING IT HAPPEN!


And we really mean that! We greatly appreciate all of your words of encouragement and offers to help us out. Some offered to become business partners, some asked if we were going out of business, and plenty offered to buy land! We now have enough monies collected to pay off Smile4u! We did it!

When I wrote my goal to pay off Smile4u by year end 2015, my daughter Amber thought I was crazy as she usually does. I had counted all of the chickens I was hatching (properties we were purchasing) and told her that I thought I could do it if things went along as planned. She frequently tells me not to count my chickens before they hatch! Smarty pants! Aren't all kids though!

I really do listen to her advice though as she runs the business end of Smile4u. She took over being office manager in 2013, right before the divorce started, and has been running it for a few years now – time sure flies. She started with Smile4u as head pencil sharpener when she was in third grade and she has always taken her responsibilities seriously! She would ride her bike to the office after school to work a few hours every day!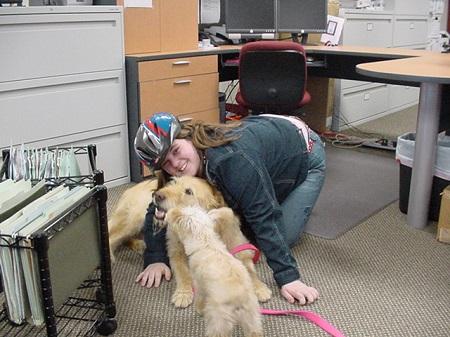 Over the years she learned every step of the land business and wow is it a lot to know! Her extensive knowledge of title work is amazing! The only thing at this point that I probably know more about are the lands we explore! She does all of the documents for buying and selling land, handles all of the payments, she answers most of the emails and phone calls, she balances all the books…what doesn't this kid do!?!

There has been times over the past 18 months that she did not receive pay because that's just the way it is when you're the owner's kid and things are tight. I told her I appreciated her commitment staying until it is paid off and once it was I would give her 25% ownership of Smile4u Inc. She certainly deserves it and has earned it. No one has ever ran the business like she does. Because of her I am able to work from my home office and spend my time exploring and writing about it.

I asked her a few nights before New Year's Eve if she saw that we were going to meet our goal and for the first time she said YES because we have so many sales pending! So we didn't quite bring in the monies by year end but at least we saw we have it! We went out to celebrate lunch the last work day of 2015 and I brought the poster along. She thought it meant thank you to our customers for making it happen.

My aunt told me earlier in the day that she had found some photos still on my Grandfathers camera taken 21 years ago. Wow what a beautiful moment my Grandfather captured! Her eyes are always so bright blue, dancing with light and such a happy girl. And when I made the poster saying thanks to you for making it happen, I really did mean thanks to my little girl for all of her hard work, efforts, time, energy and love. You've done your Momma proud! XOXO



Thank you Amber May for making this happen!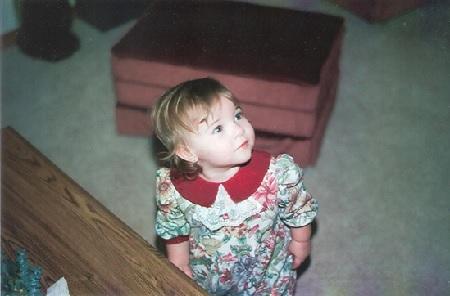 Please join in congratulating her on becoming an owner of Smile4u!!

(Click here to read the Divorce Ain't Cheap Newsletter!)
---

In 2001, I started a dream to invest in land. Never did I imagine the adventures or the success I would have! Wow, it's been amazing! I have learned so much about land, government, zoning, and more. But most of all, I have learned about the people who have a real interest in the land we sell... my customers!

The majority of my customers are people who have a strong desire to one day have a piece of land to call their own. It's the American Dream! They want a place to get away from the city, a place to grow a tree or a garden, a place to call home. Many of you have shared your dreams with me and they are an inspiration!

Many of those dreams have common elements. We have seen a big move to live simply! Words like off-grid, solar, rural, eco-friendly, domes, yurts, earth ships, and even straw-bale houses come up regularly in our conversations. Many want a place to ride horses and grow vegetables in peace and quiet. The rest of my conversations are split between those looking to invest in real estate and the rugged outdoors men looking for that perfect spot, close to their favorite hunting grounds or fishing hole!

The people, cultures, food, cowboys, history, hunters, fishermen, and wild animals I see as I explore these lands leave me smiling! Thank you for all of the compliments we have received, but most of all for your business! Your business has been and always will be greatly appreciated! I extend a big thank you to our customers, I couldn't have done it without you!

Sincerely,
Char the Explorer : )


"Honesty and integrity in everything we do. Our business is based on hard, honest research by knowledgeable people."
---